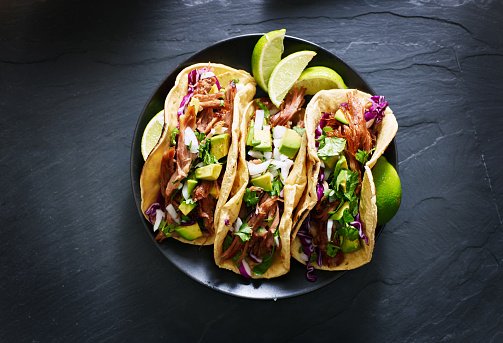 National Taco Day: Where to get free and discounted tacos on Wednesday
Here are the deals: – – Taco Bell: At participating locations on Wednesday, the chain has a special "National Taco Day gift set."
Del Taco: New and existing members of Del Taco's Raving Fan eClub will get a buy one Queso Crunch Taco, get one free coupon to use Wednesday at participating locations.
Blaze Pizza: Not an official National Taco Day deal, but Blaze Fast-Fire'd Pizza has a pop-up pizza party after 4 p.m. Wednesday for its first annual Noncon4mist Day with $4 pizzas at more than 200 locations.
El Pollo Loco: Buy one taco platter, get one free Wednesday at participating locations with a coupon posted on the company's website.
Taco John's: Get a free taco, crispy or soft shell Wednesday at participating locations of the chain which has trademarked the terms "Taco Tuesday" and "Wake Up Wednesday."
Many national taco chains are offering free taco deals for National Taco Day.

@10NewsWTSP: National Taco Day: Where to get free and discounted tacos on Wednesday
Taco Tuesday isn't the only day for taco deals this week.

Wednesday is National Taco Day and it's a fiesta for taco lovers with many national taco chains marking the day with free tacos and specials.

According to the made-up food holiday's website, NationalTacoDay.com, last year Americans ate more than 4.5 billion tacos.

Oct. 4 also is National Vodka Day and Blaze Pizza is celebrating its first-ever Noncon4mist Day with $4 pizzas after 4 p.m.

Here are the deals:

Taco Bell: At participating locations on Wednesday, the chain has a special "National Taco Day gift set." For $5, get four classic Taco Bell tacos — Nacho Cheese, Cool Ranch, Fiery Doritos Locos Tacos and the Crunchy Taco — "gift wrapped" in a limited edition wrapper and specially boxed. Learn more about the deal here. Taco Bell also has teamed up with teen retailer Forever 21 to create a collection of bodysuits, sweatshirts and hoodies, which will go on sale Oct. 11 at select Forever 21 stores.

Tijuana Flats: Get $2 tacos and $2 Mexican drafts Wednesday at participating locations. Many locations of the fast-casual Tex-Mex chain have a Tuesday taco deal called Tijuana Tuesdaze where two tacos, chips and a medium drink are $5.99. Also, all locations have a take-home "Hardly Homemade" taco meal kit for $31.99. Find locations here.

On the Border: Mini tacos are 50 cents each when you dine-in Wednesday at participating locations. The chain also has a 20% off taco catering items through Oct. 8 with promo code Taco17….
National Taco Day: Where to get free and discounted tacos on Wednesday