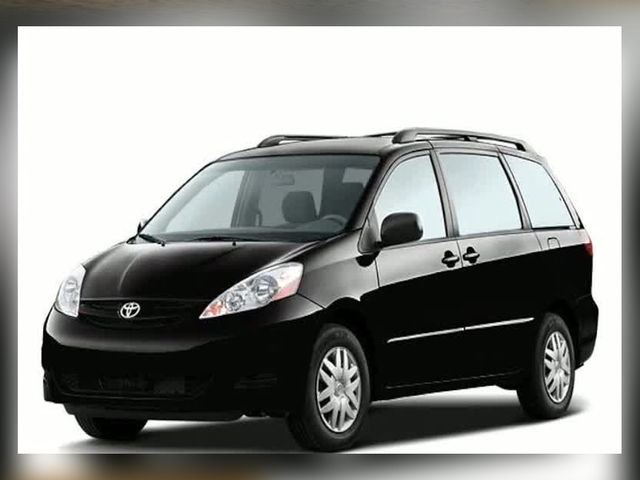 Handicap van stolen from Tampa gated community
I mean, I guess they may take it for granted that it's just a regular car, but for me, that car's been modified for me because I can't get in normal-sized cars," he explained.Gordon had a van modified with a wheelchair lift in the back and a seatbelt for Shamus…
Wednesday night he parked the handicap accessible van in front of his Carrollwood apartment and that's the last time he saw it.
It's a 2008 black Toyota Sienna van with a Sun Toyota sticker and a "Don't park within 8 feet" sticker on the back hatch.The Florida license plate is 9-1-5-L-P-X.
Gordon said as Shamus opened his apartment door with his nose.They're both moving forward, together, but they also want their freedom back.
"I'm still hopeful for the return of my car," said Gordon.
A handicap van was stolen from a Tampa man from the front of his apartment in a gated community.

@abcactionnews: Handicap van stolen from Tampa gated community
Flood Warning issued October 3 at 10:11AM EDT expiring October 4 at 10:10AM EDT in effect for: Citrus, Levy

TAMPA – "I was a little shocked," said Chad Gordon of Tampa.

Chad Gordon goes everywhere with his service dog, Shamus.

"It's not going to do me any good to stay angry. I have to figure out how to move forward," he said. 

The substitute teacher and his golden retriever aren't able to go anywhere because someone stole their independence.

"I don't understand why somebody would do something like that. 

I mean, I guess they may take it for granted that it's just a regular car, but for me, that car's been modified for me because I can't get in normal-sized cars," he explained.

Gordon had a van modified with a wheelchair lift in the back and a seatbelt for Shamus who rides shotgun. 

Wednesday night he parked the handicap accessible van in front of his Carrollwood apartment and that's the last time he saw it.

"I parked it and left it and thought it would be safe," he said adding his apartment complex is gated.

Someone broke into the locked car and used a spare key to steal it. 

It's a 2008 black Toyota Sienna van with a Sun Toyota sticker and a "Don't park within 8 feet" sticker on the back hatch.

The Florida license plate…