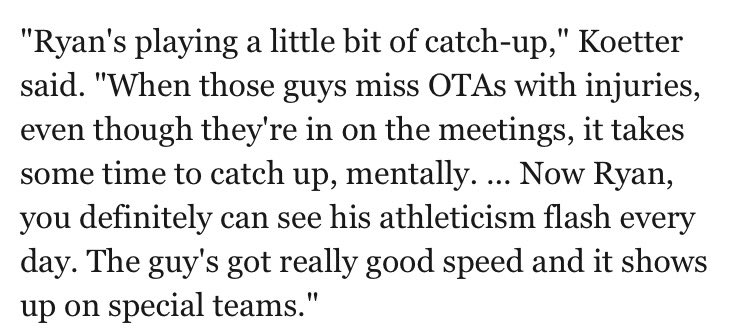 Bucs safety Chris Conte gets two INTs, but wanted third
Bucs safety Chris Conte gets two INTs, but wanted third
Tampa Bay Times sports writers keep you posted on the latest Bucs news, and you can weigh in with your own thoughts.
Tampa Bay Buccaneers fans: Keep up with your team news on Bucs Beat, our blog for all things Bucs.
Defensive coordinator Mike Smith said the Bucs' new defense asks more of the safeties, who can line up in five or six different looks, and Koetter said while they don't have depth at the position, Conte and fellow starter Bradley McDougald have been "real solid," as well as top backup Keith Tandy.
Special Olympians pay Bucs a visit 8/06/16
Read the full article, click here.
---
@gregauman: ".@Bucs_Guy Koetter talked about Ryan Smith today. Catching up but flashing his athleticism."
---
Bucs safety Chris Conte had two interceptions off Jameis Winston in Saturday's practice — he jumped in front of a deep ball intended for Mike Evans, then toe-tapped in the back of the end zone to catch a deflected pass — but he'll motivate himself thinking about another that got away.
---
Bucs safety Chris Conte gets two INTs, but wanted third