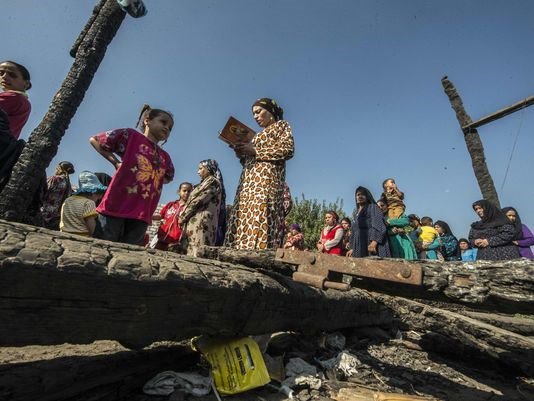 Attacks on Christians in Egypt raise alarms
Egypt's Coptic Pope Tawadros II swings an incense-filled thurable as he leads a Mass to honor Egyptian Coptic Christians killed by Islamic State militants in Libya on Feb. 17, 2015, at Saint-Mark's Coptic Cathedral in Cairo's al-Abbassiya district.
Christians currently need a presidential decree to build a church, along with approval from the local Muslim community and security services.
Attacks on Christians in Egypt raise alarms
Church construction is a sensitive issue in Egypt, and some say it could be behind the increase in attacks.
Egyptian Coptic Christians attend a Mass on July 24, 2016, in the rubble of a makeshift chapel that was torched a few months ago during clashes in the Egyptian village of Ismailia, south of Cairo.
Read the full article, click here.
---
@10NewsWTSP: "Attacks on Coptic Christians in Egypt raise alarms."
---
Residents in the southern Egyptian village of Naj al-Nassara watched in horror as their beloved Archangel Mikhail Coptic Church burned to the ground.
---
Attacks on Christians in Egypt raise alarms